Touchless Car Wash Equipment: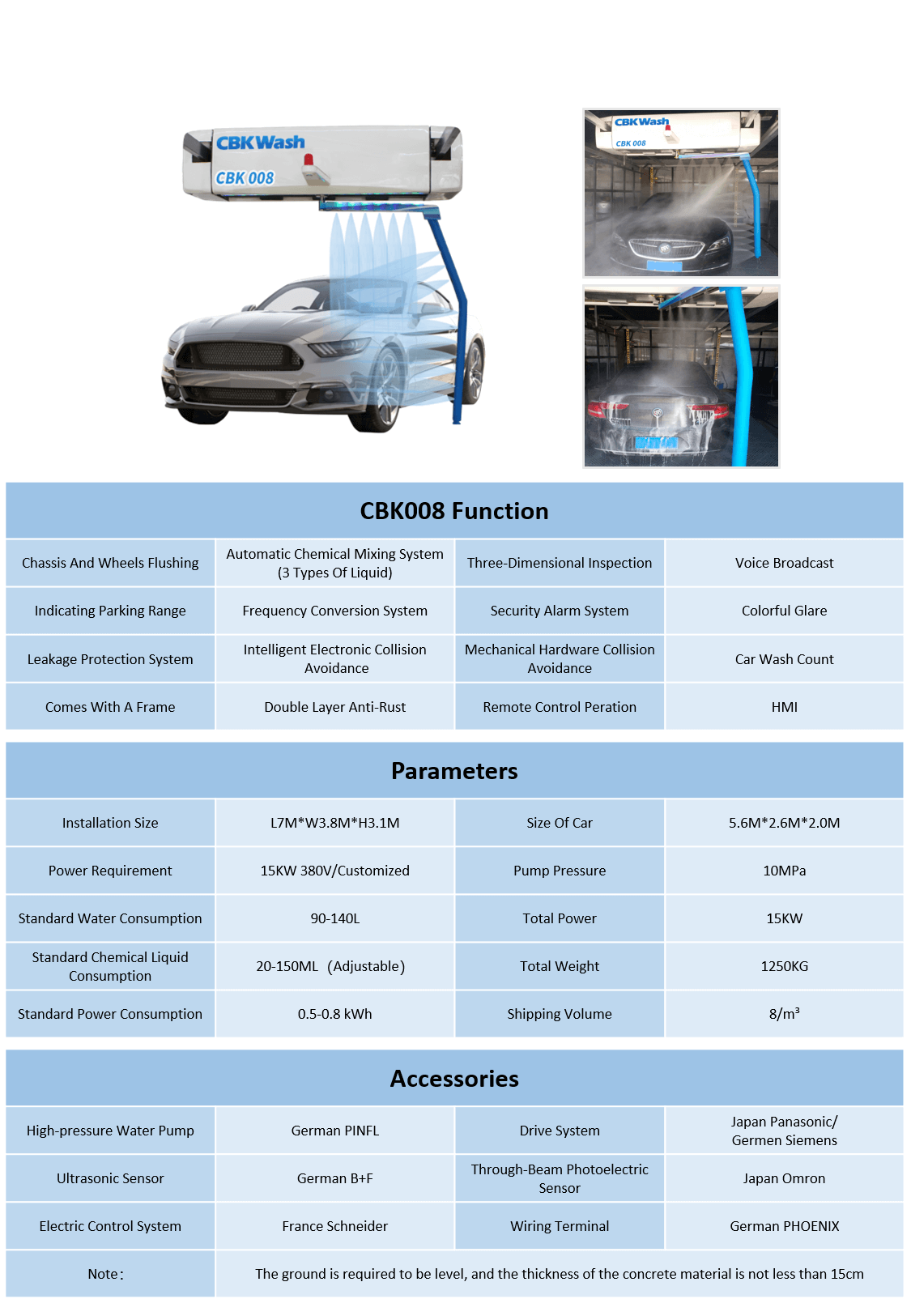 Product Features:
1.Spray the car wash foam at 360 degrees.
2.Up to 120MPa high-pressure water can easily remove the dirt.
3.Complete 360° rotating within 60 seconds.
4.Ultrasonic precise positioning.
5.Automatic computer control operation.
Main Function Introduction:
main function

Instruction

Flush chassis and hubs system

Equipped with the function of cleaning the chassis and wheel hub, the nozzle pressure can reach 8-9 MPa.
Interated chemical mixing system
Automatically adjust the ratio of a variety of liquids, including: ordinary car washing liquid, water flooding coating wax, and no-scrub car washing liquid.

High-pressure flushing (standard/strong)

The water pressure of the water pump nozzle can reach 10MPa, and the robot arms of all equipment wash the body at a constant speed and pressure. Two modes (standard/power) can be selected.

Water wax coating

A macromolecular chloride is generated in the car body, which plays a role in preventing acid rain, pollution, and ultraviolet rays.
Oil free (reducer 、 bearing)
Equipped with NSK bearings originating in Japan as standard, which is oil-free and fully sealed, and is maintenance-free for life.
Intelligent 3D detection system
Equipped with advanced ultrasonic sensors, smart photoelectric sensors and closed-loop controllers, it uses an accurate closed-loop detection system to detect the length of the vehicle to ensure stability, safety, and energy saving.

Parking guidance system

Guide the vehicle to park by reminding lights to avoid danger.
Intelligent electronic collision avoidance system
Carry out vehicle cleaning under the premise of ensuring safety, and carry out safety protection for various emergencies.

Security alarm system

When the equipment fails, the light and sound will prompt at the same time, and the equipment will stop running at the same time.

Remote control

Through the Internet technology, the remote control of the car washing machine is truly realized, including remote start, close, reset, diagnosis, upgrade, operation, remote liquid level monitoring and other operations.

Standby mode

If the device is not used for a long time, it will automatically enter the standby state, which can reduce the energy consumption of the device in the idle state by 85%.

Fault self-check

When the equipment fails, the efficient PLC control system will preliminarily determine the location and possibility of the failure through the detection of various sensors and parts, which is convenient for simple and quick maintenance.

leakage protection

It is used to protect the staff who may get an electric shock in the event of a leakage fault. At the same time, it has overload and short-circuit protection functions, which can be used to protect the circuit and the motor from overload and short-circuit.

A free upgrade

The program version is free to upgrade for life, so that your car washing machine will never be outdated.

Strengthen the front and rear washing

The German PINFL high-pressure industrial water pump is used to ensure that the nozzle water pressure reaches 10MPa, which can truly achieve high-pressure washing and sweep stubborn stains.
Separation of water and electricity
No electrical appliances are exposed to the outside of our mainframe rack, and put the control box and wires in the storage room. This ensures safety and reduces failures.

 

Separation of water and foam
We set up two pipelines to spray water and foam separately, the single foam tube we designed is more than 2/3 less wasteful than the ordinary car washing machine.

Direct drive system

The use of new direct drive technology has greatly improved the energy saving, safety and stability of the equipment.
Hot dip galvanized frame double anticorrosive
The overall hot-dip galvanized frame is anti-corrosive and wear-resistant for up to 30 years, and can be simply adjusted according to the installation height.
Frequency conversion energy saving system
Advanced frequency conversion technology realizes the stage adjustment of chassis flushing water pressure, body flushing water pressure, and body drying air pressure. Various pressures can be adjusted according to the adjustment of climate and temperature to achieve the maximum optimization of energy saving and cleaning effects.
Introduction of Product Operation Steps:
Step 1  Chassis wash
Adopt Germany PinFL advanced industrial water pump, international quality, real water knife high pressure washing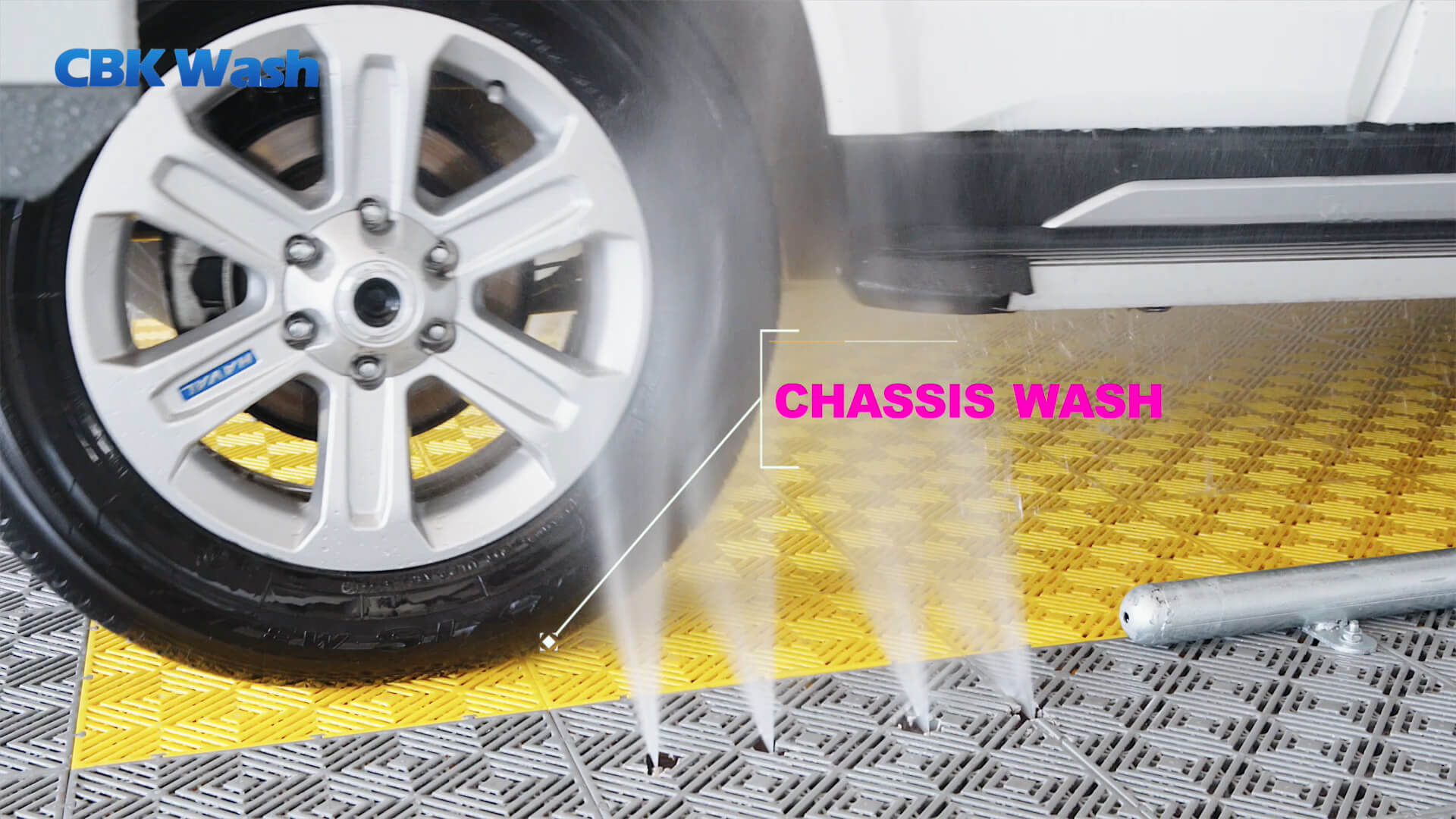 Step 2  High pressure washing
High quality stainless steel 25 degree sector spray, water saving and powerful cleaning is not contradictory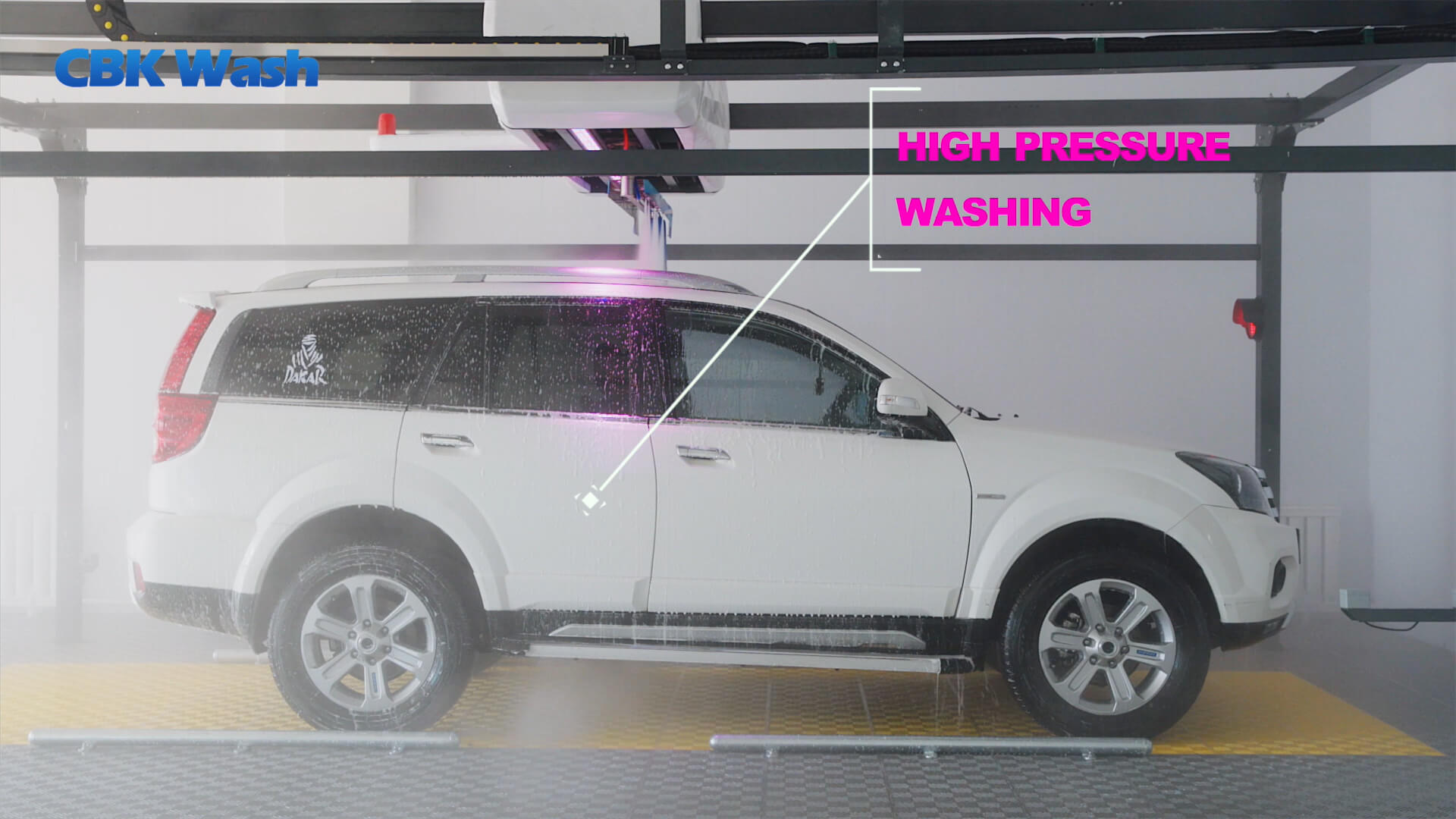 Step 3  Foam
Rich bubble is evenly sprayed in every place of the body, so that the car wash effect is better and the car paint maintenance
Step 4 Wax rain
Water wax can form a layer of high molecular polymer on the surface of the car paint. If there is a layer of protective cover for the car paint, it can effectively prevent acid rain and pollution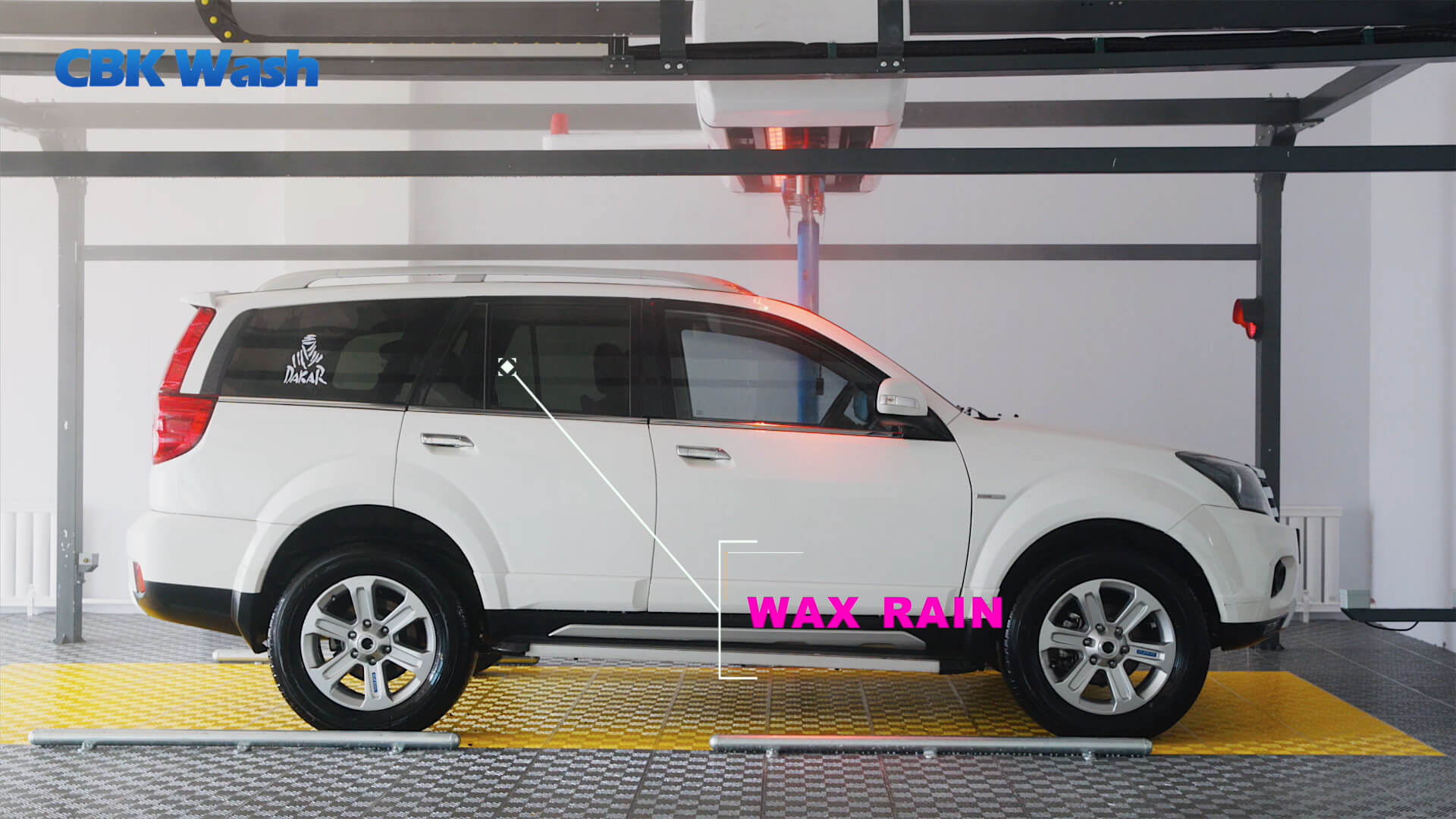 Product Features:

Main Configuration: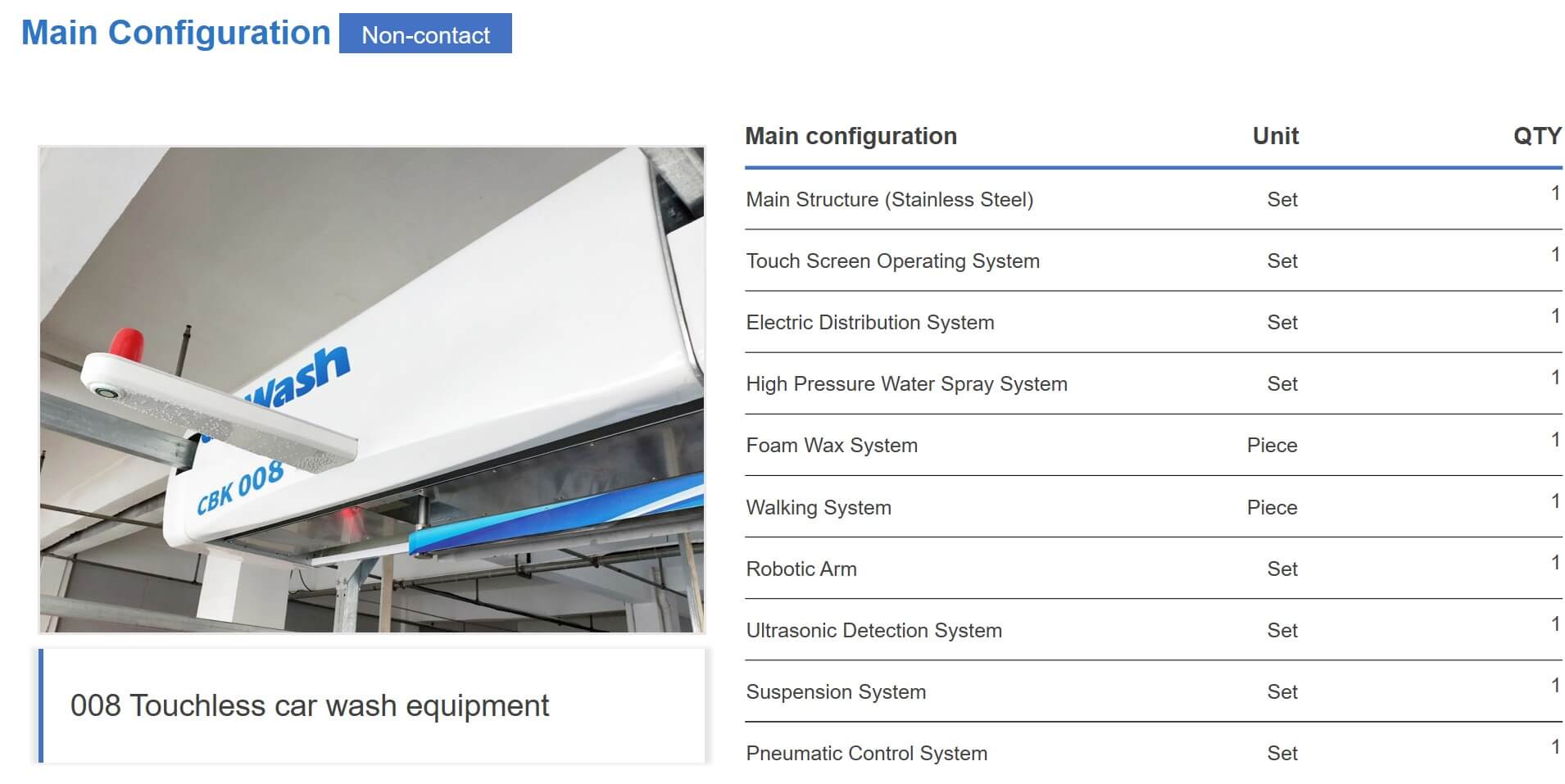 The Installation: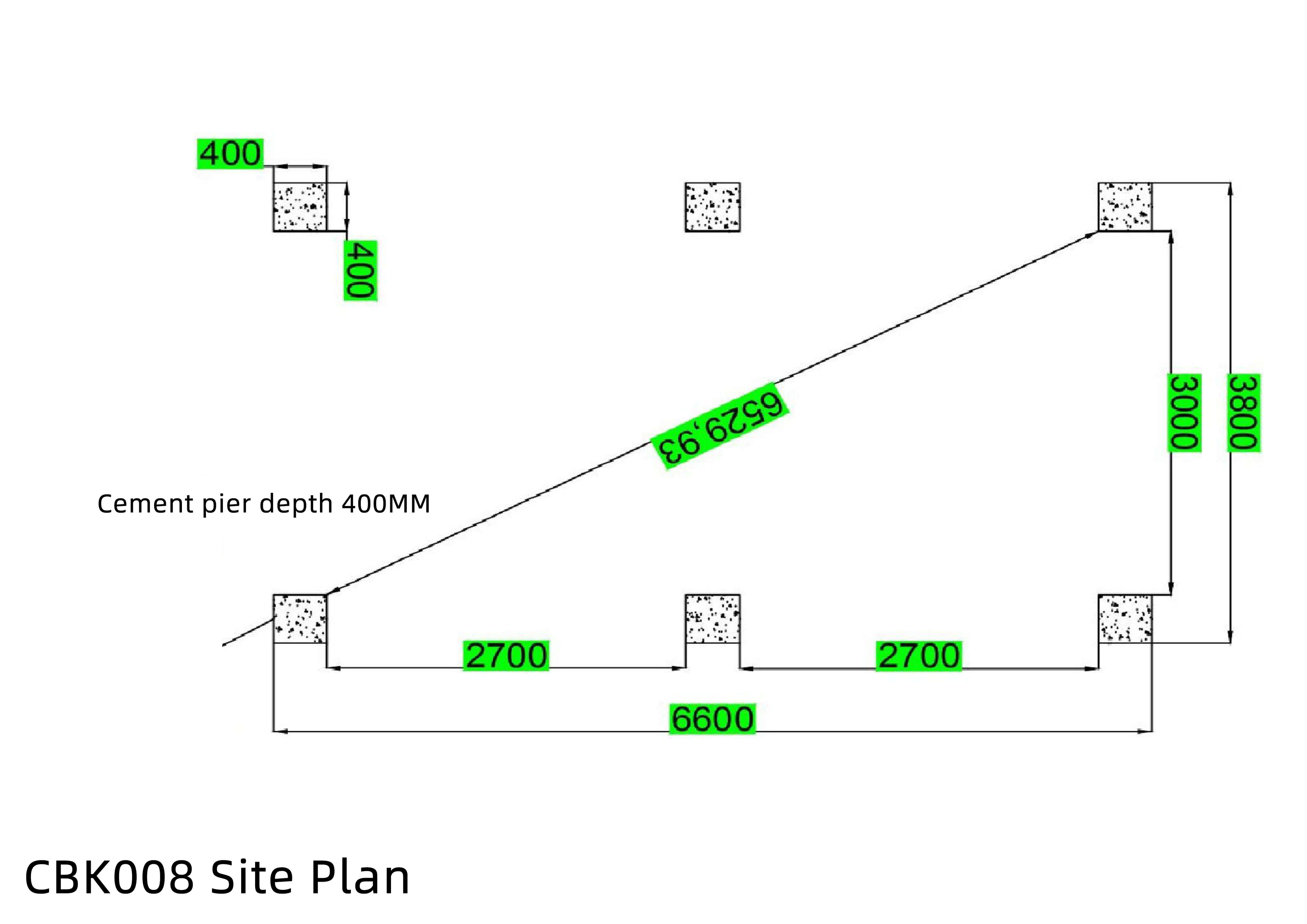 Installation Diagram: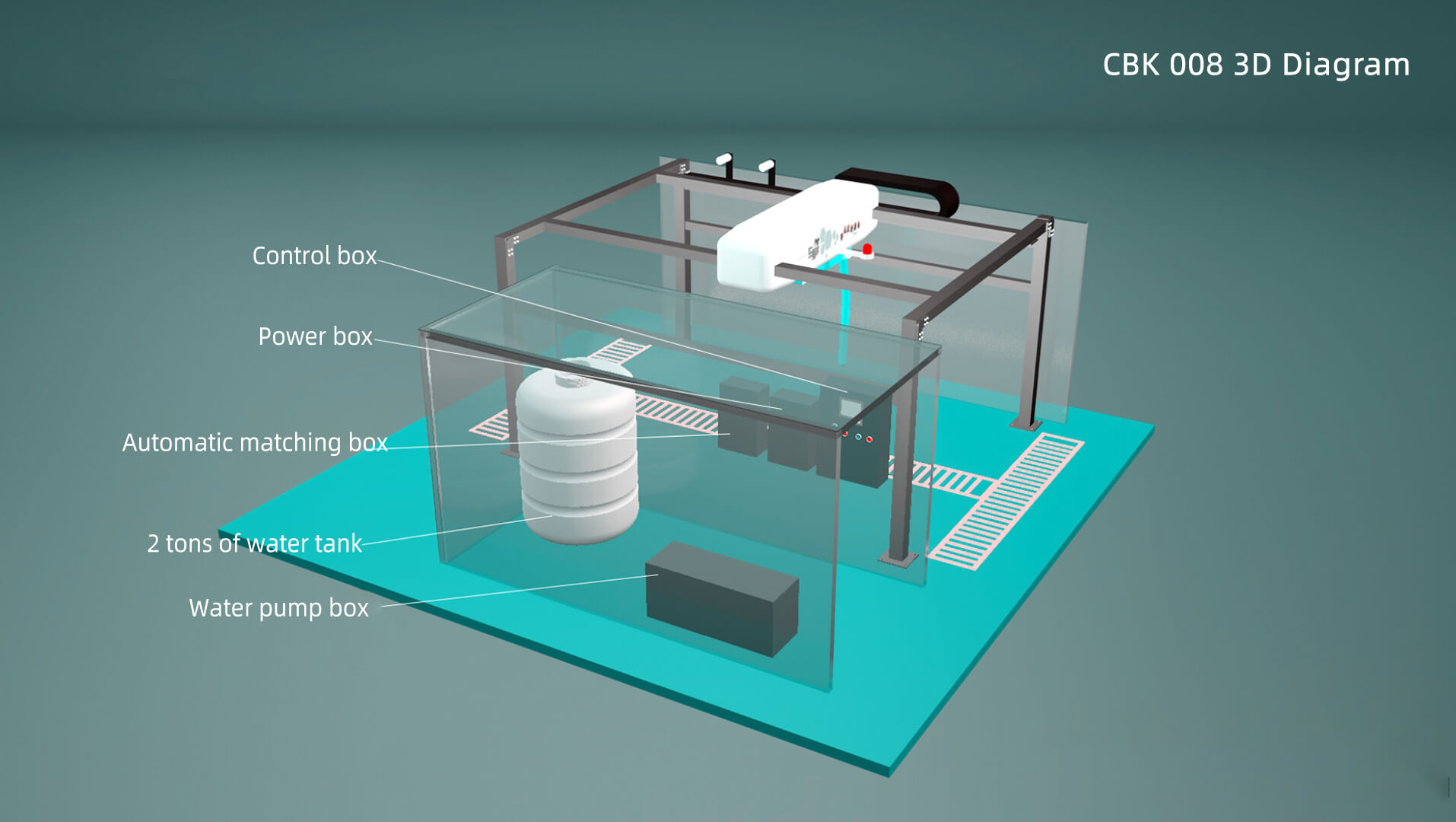 Company Profile: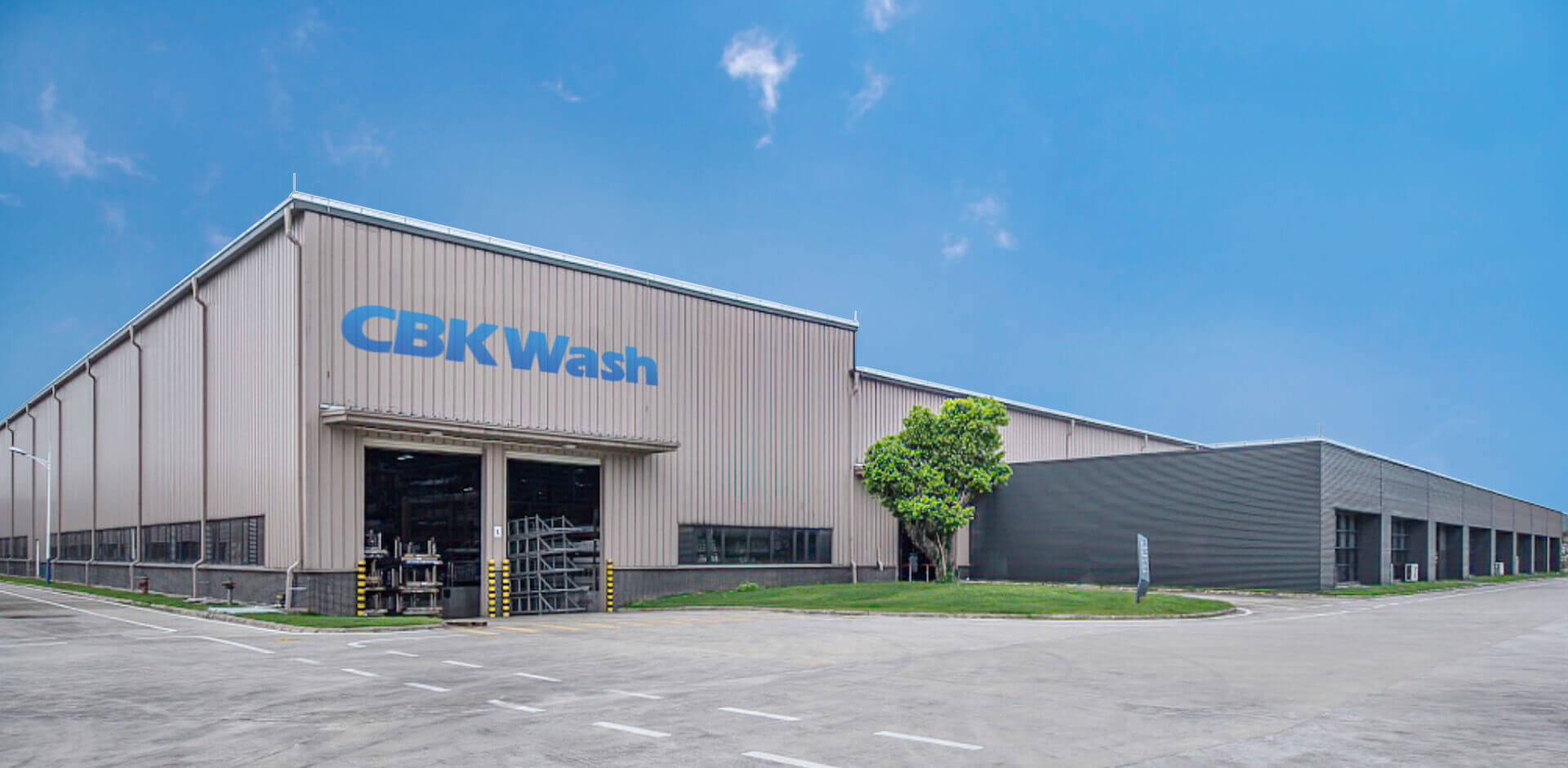 CBK Workshop: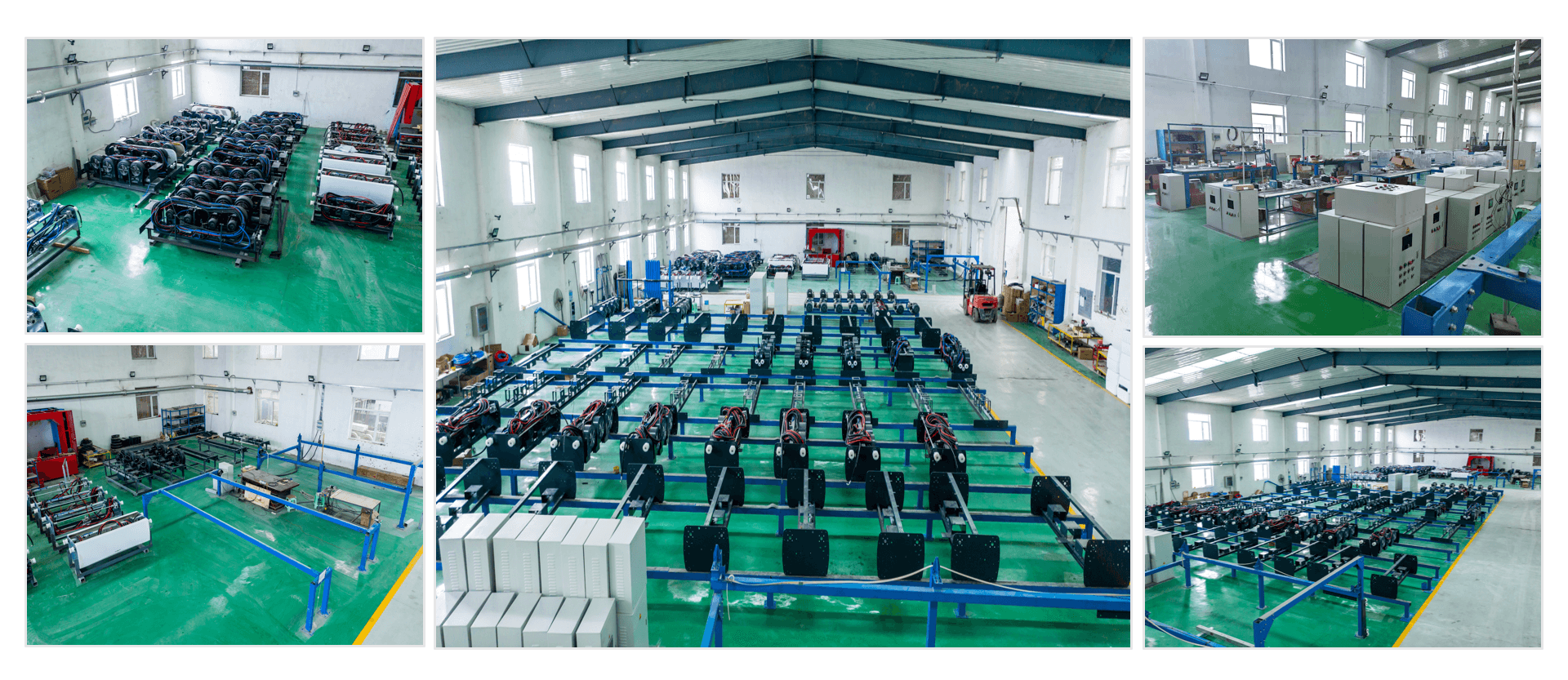 Enterprise Certification: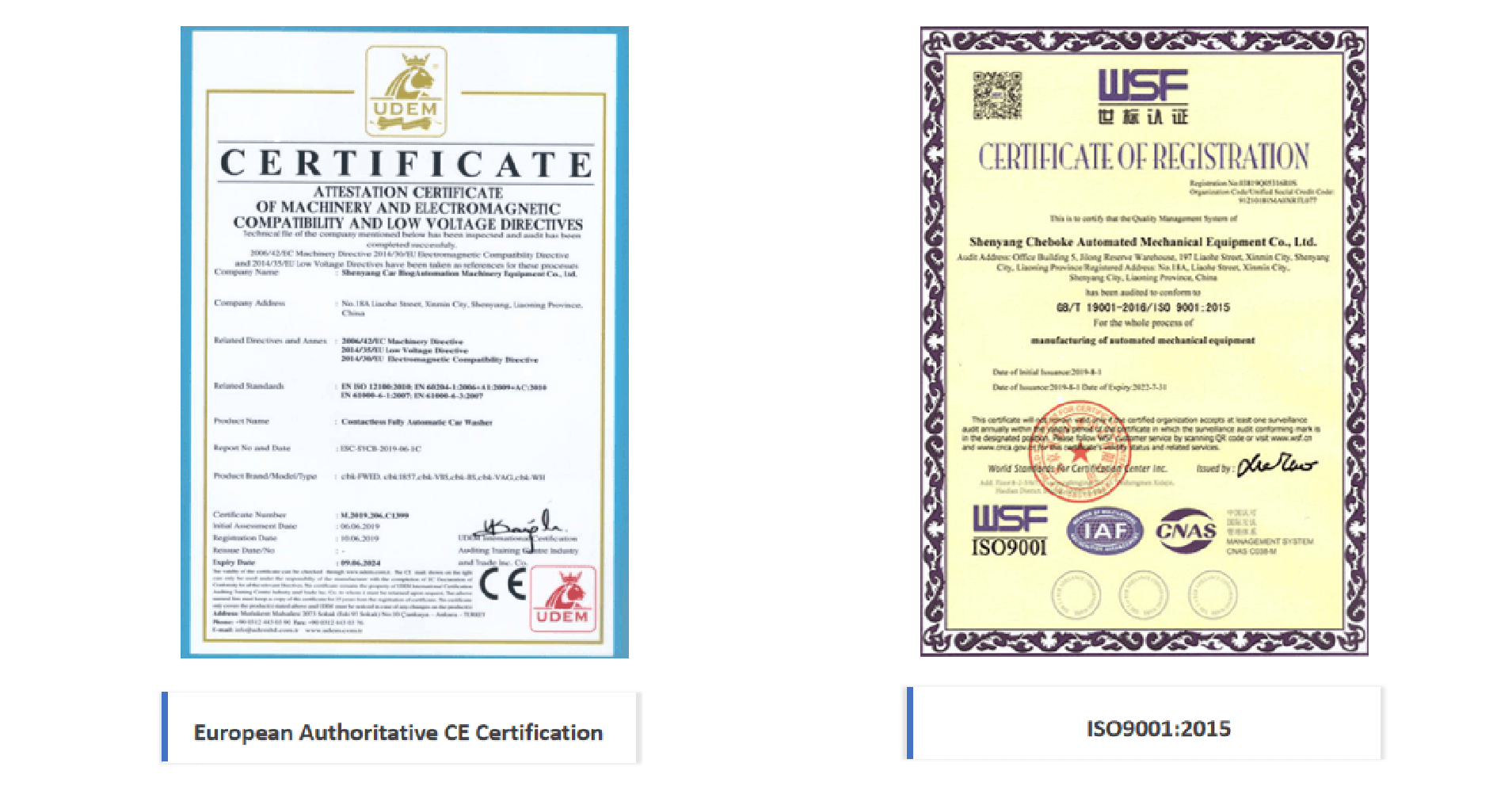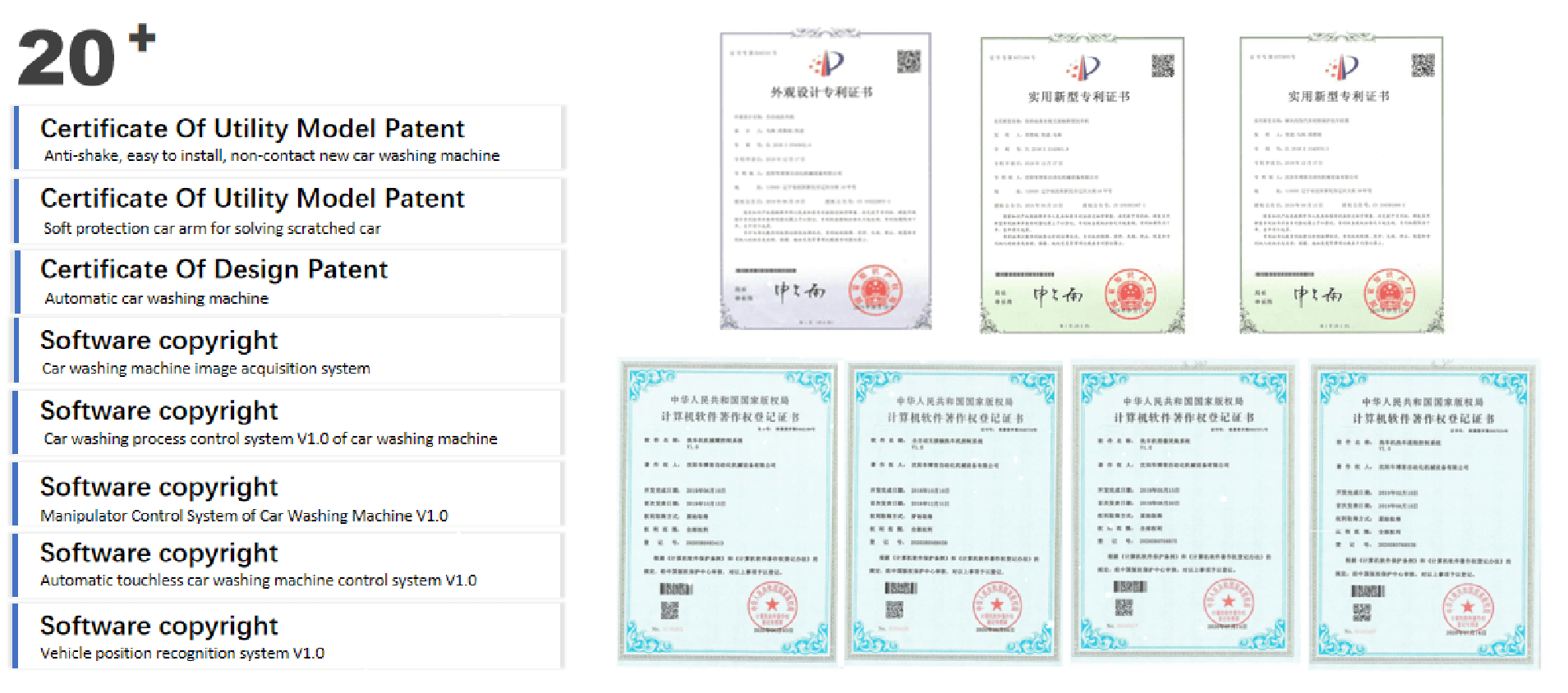 Ten Core Technologies: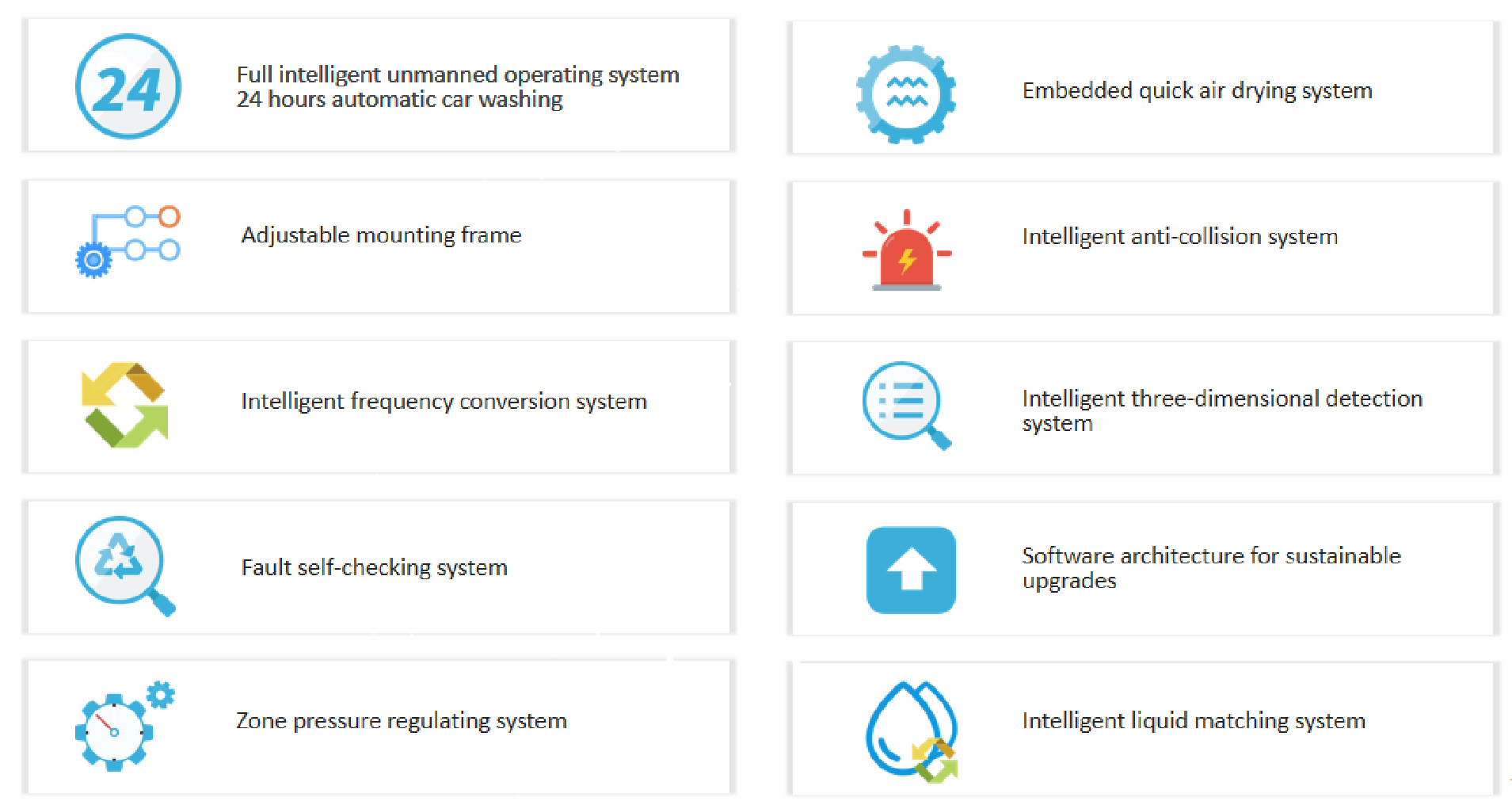 Technical Strength:
 Policy Support: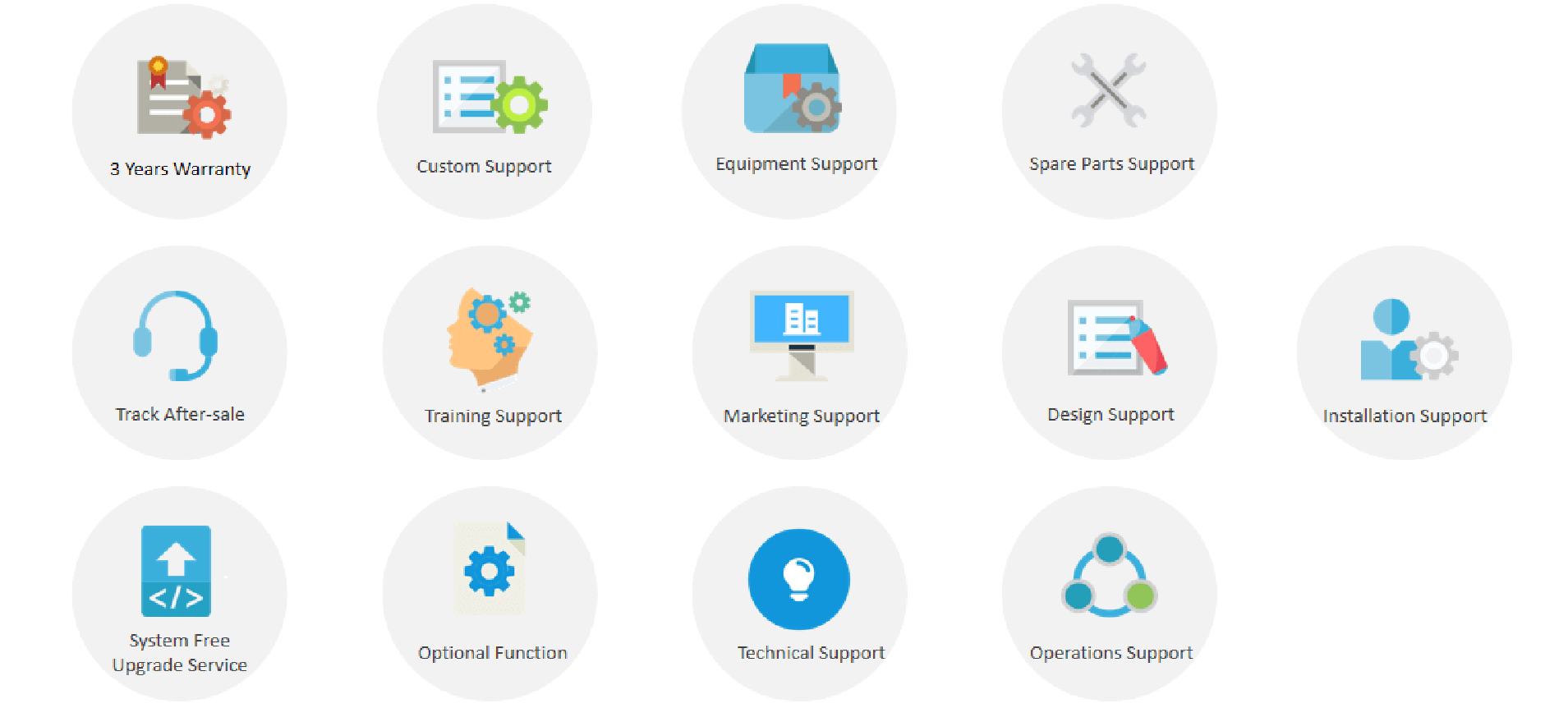 Application: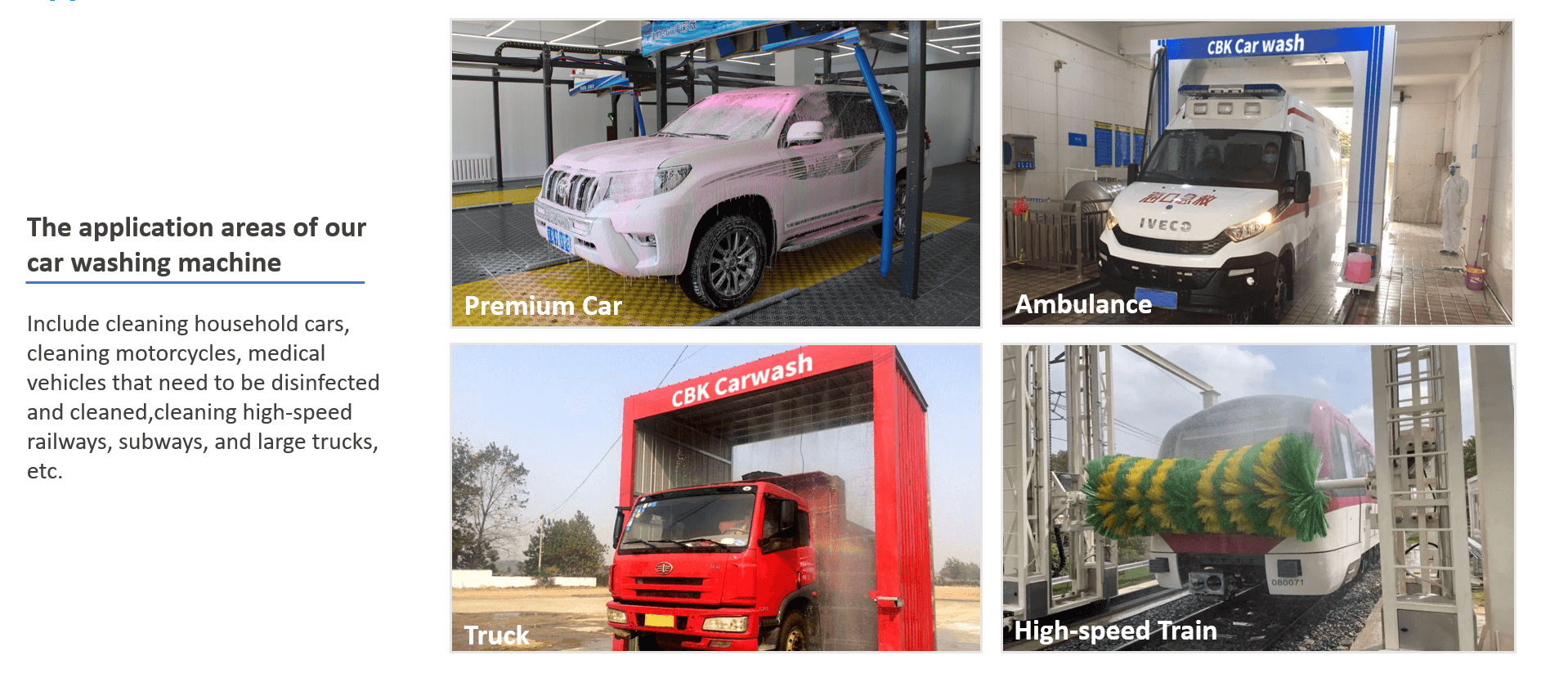 National Patents:
Anti-shake, easy to install, non-contact new car washing machine
Soft protection car arm for solving scratched car
Automatic car washing machine
Winter antifreeze system of car washing machine
Anti-overflow and anti-collision automatic car washing arm
Anti-scratch and anti-collision system during operation of car washing machine
FAQ:
1. What's the layout dimensions required for CBKWash installation ? ( Length×width×height )
CBK108:6800mm*3650mm*3000mm
CBK208: 6800mm*3800mm*3100mm
CBK308:8000mm*3800mm*3300mm
2. What is your biggest car wash size?
Our biggest car wash size is:5600mm*2600mm*2000mm
3. How long does your car washing machine take to clean a car?
Depending on the steps set in the car wash process, it takes 3-5 minutes to wash a car